---
Aviator Smartwatch with Oxford Brown Leather Band
ACCELERATE THE ADVENTURE
With classic style and a vivid AMOLED touchscreen display, this premium smartwatch offers advanced tools for flying — plus health and fitness features that enhance your pilot life.
Where to? Navigate with a worldwide aviation database, moving map and HSI.
Extend your range with up to 11 days of battery life in smartwatch mode.
How's the weather? Know with NEXRAD, METARs, TAFs1 and MOS2. And get customizable alerts for changes.
See destination airport information, including frequencies and runway alignment.
Cross-check your wellness with health data, stress tracking, sleep monitoring and more.
Get moving with sports apps, animated workouts and performance metrics.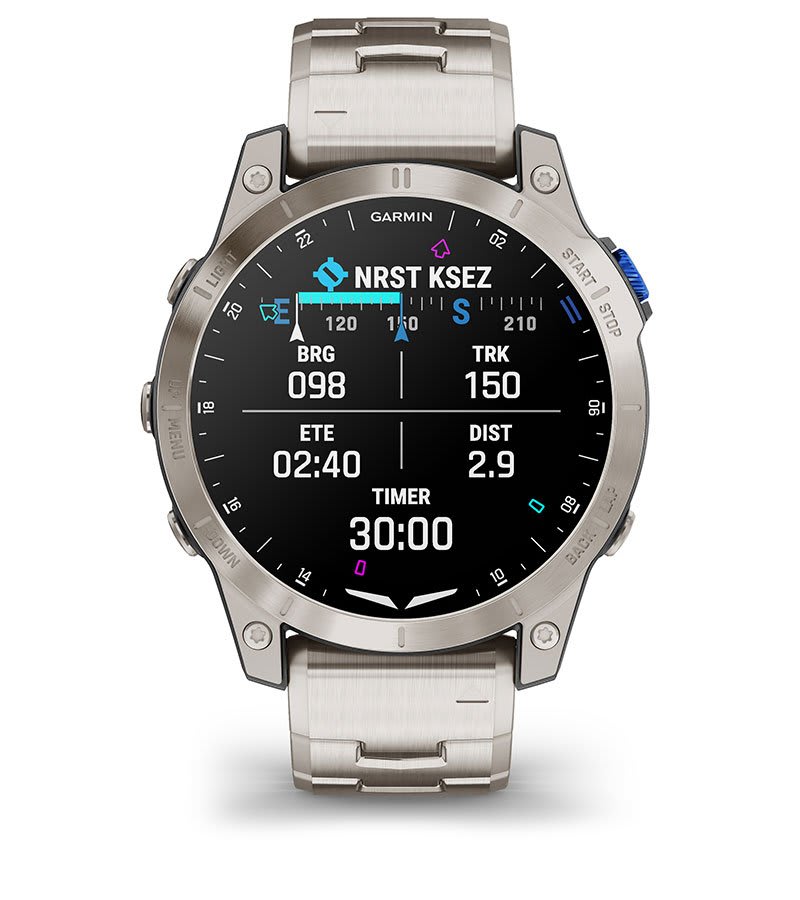 DIRECT-TO NAVIGATION
Navigate straight to a location or waypoint in the worldwide aeronautical database. Or choose the Nearest function to activate a path to a nearby airport.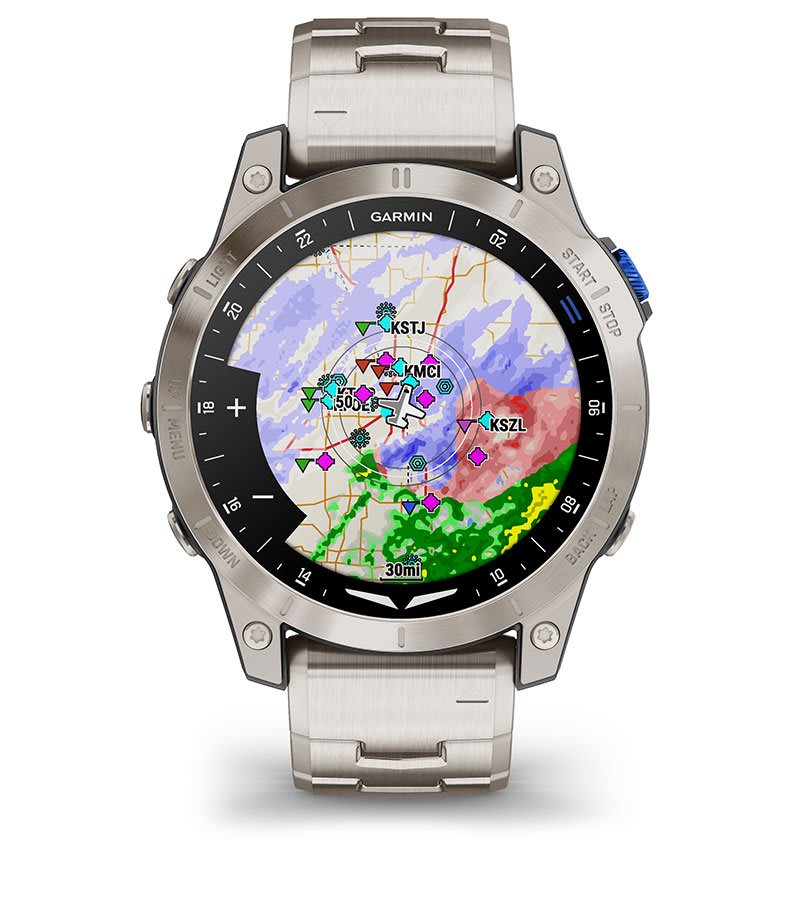 MOVING MAP
Pan across the moving map with a touch, and tap on waypoints for more information. Plus, see NEXRAD radar1 overlaid on your route.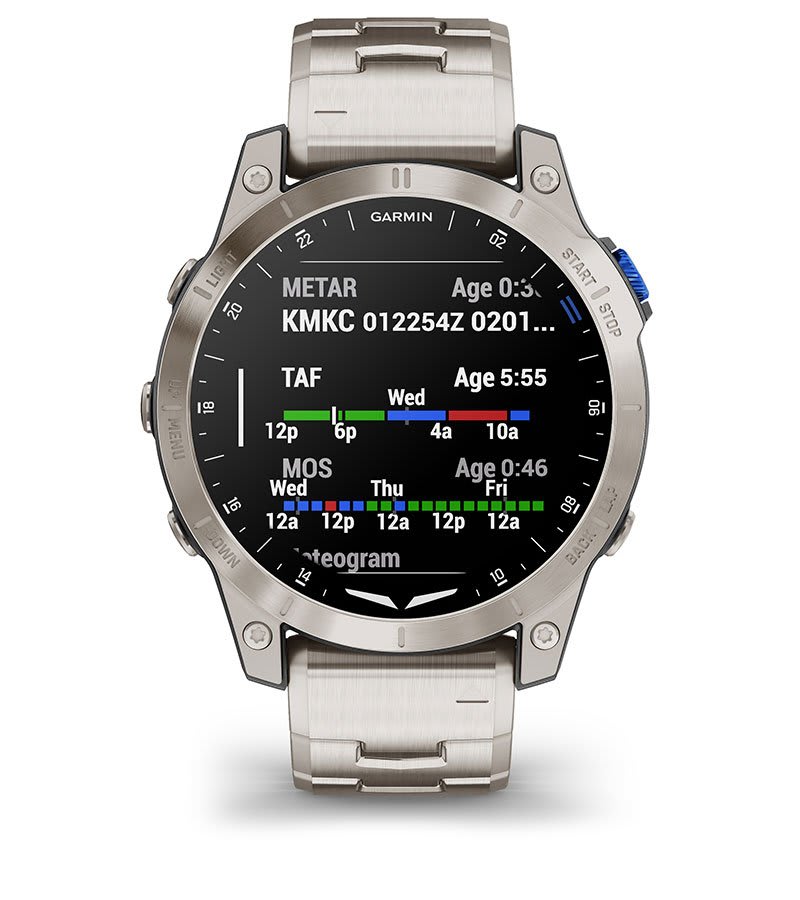 WEATHER REPORTS
Access aviation weather, including METARs, TAFs and MOS2, to see winds, visibility, barometric pressure and more1.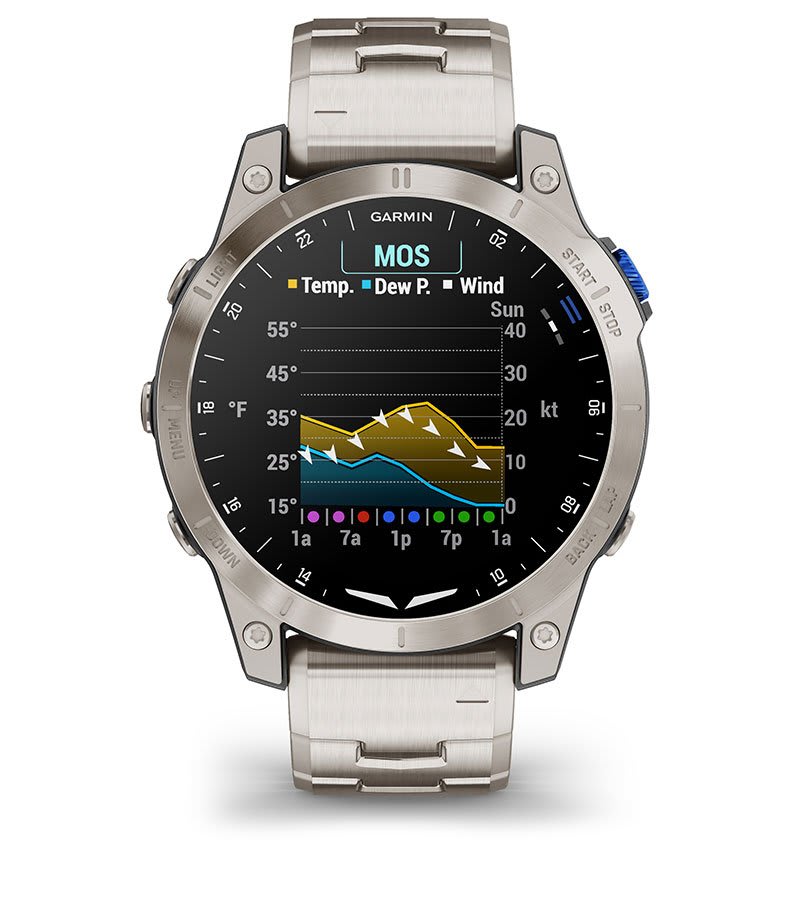 METEOGRAM FEATURE
See graphical indications of MOS forecasts for specific airports2, including projections for temperature trends, wind, dewpoint, sky cover, precipitation probability and more.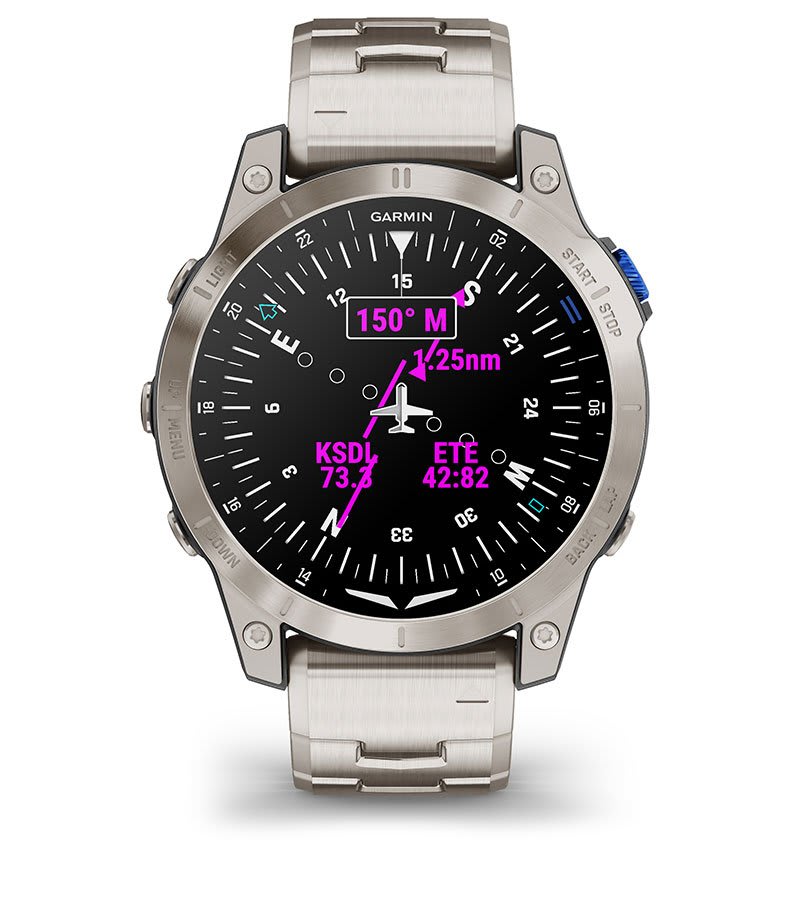 HSI COURSE NEEDLE
Follow the instrument-like HSI course needle to your destination, so you can easily see if you're left or right of your desired flight path.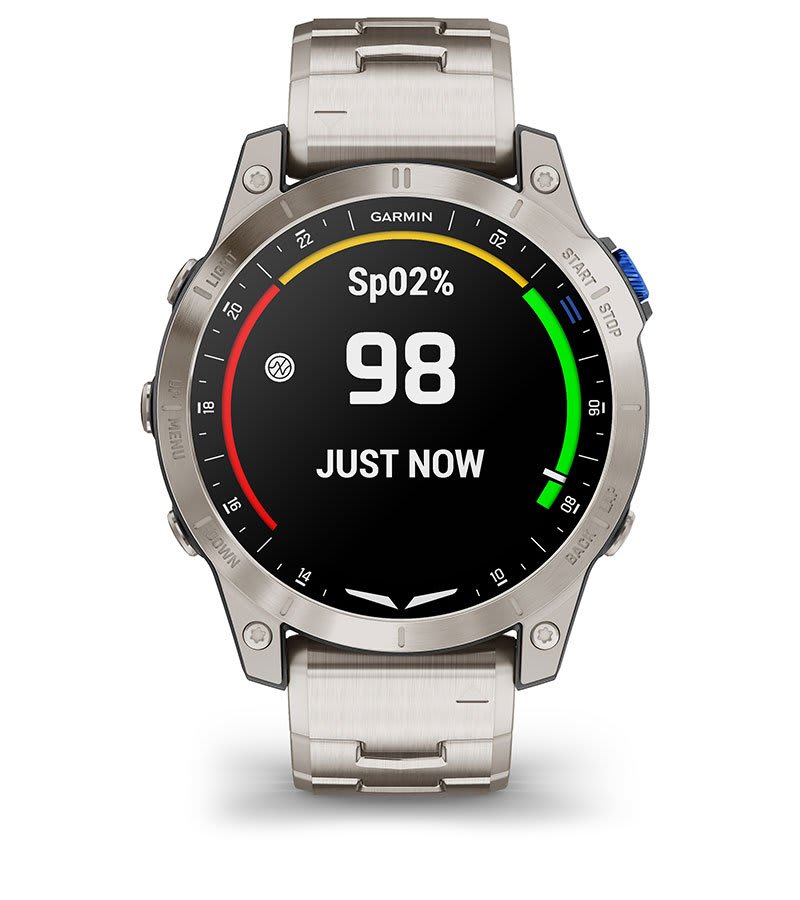 PULSE OX SENSOR
Check Pulse Ox3 to gain awareness of how well your body's oxygen levels are adjusting to the thinner air at higher altitudes.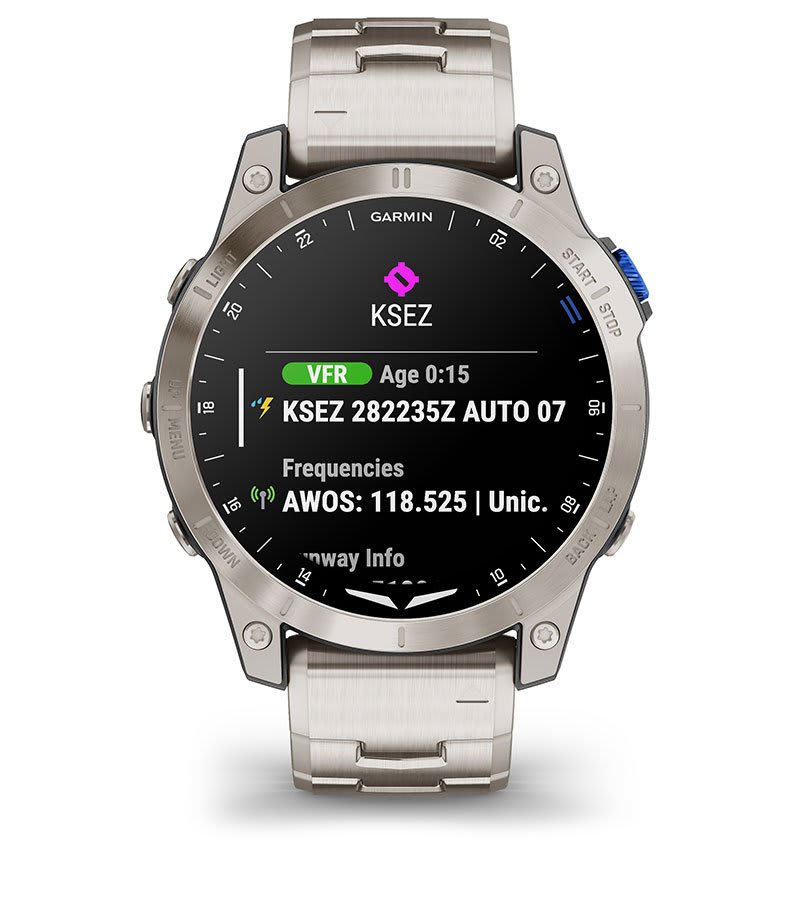 AIRPORT INFORMATION
View runway orientation (including wind components1), lengths and airport frequencies as you approach your destination.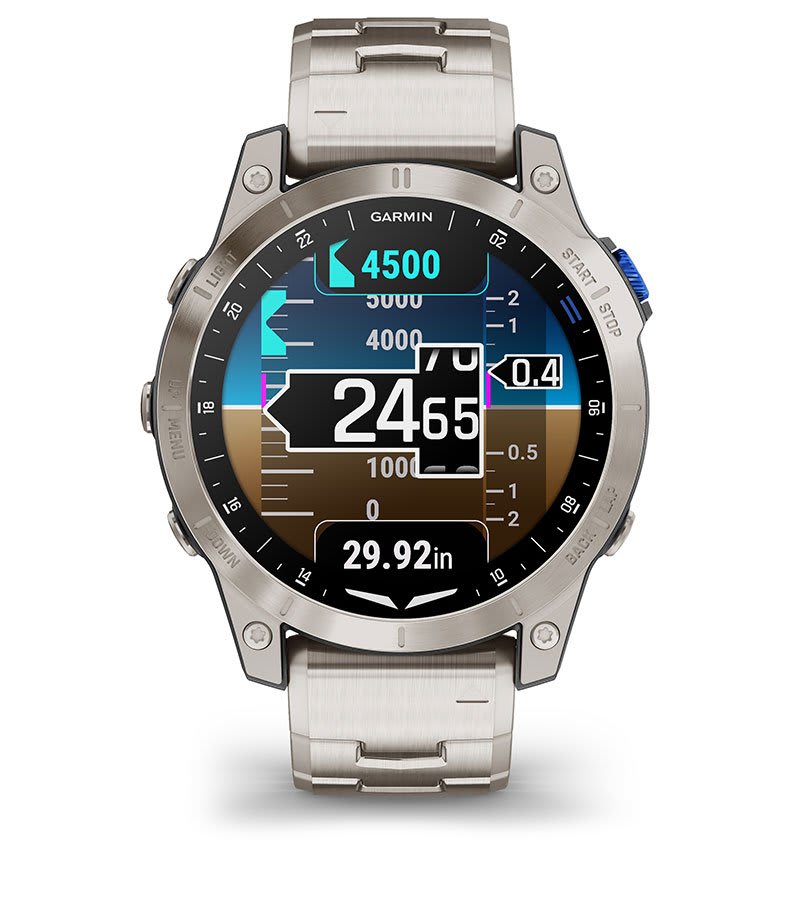 BAROMETRIC ALTIMETER
See when you've reached your desired altitude — or get a vibration alert when you reach an altitude where supplemental oxygen may be required.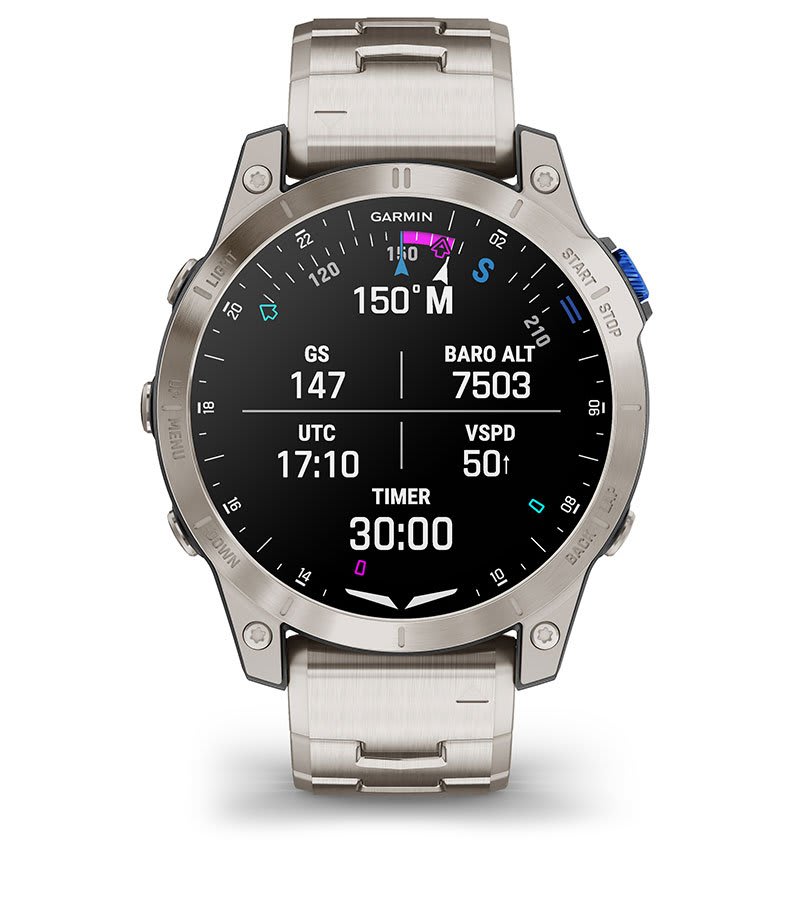 FLIGHT LOGGING
Automatically start tracking flights on takeoff. Then automatically transfer date, duration, total flight time and route to your flyGarmin.com® account1.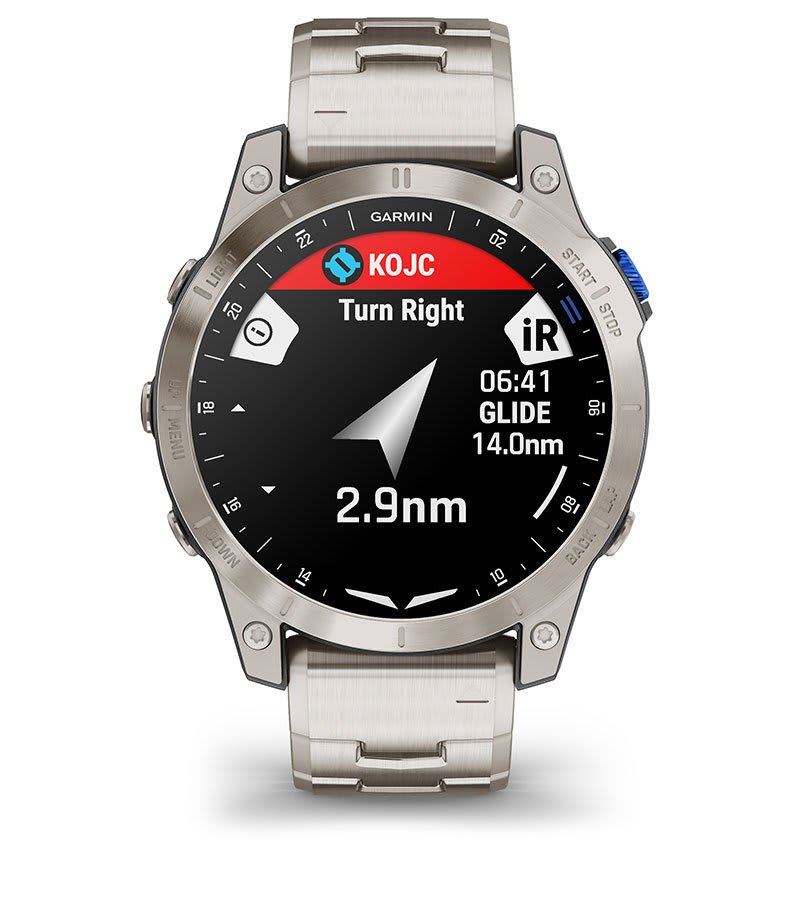 EMERGENCY MODE
Activate to see your best glide speed, estimated glide distance and glide time during an engine-related issue. View a bearing pointer to the nearest airport, and see a list of alternate airports.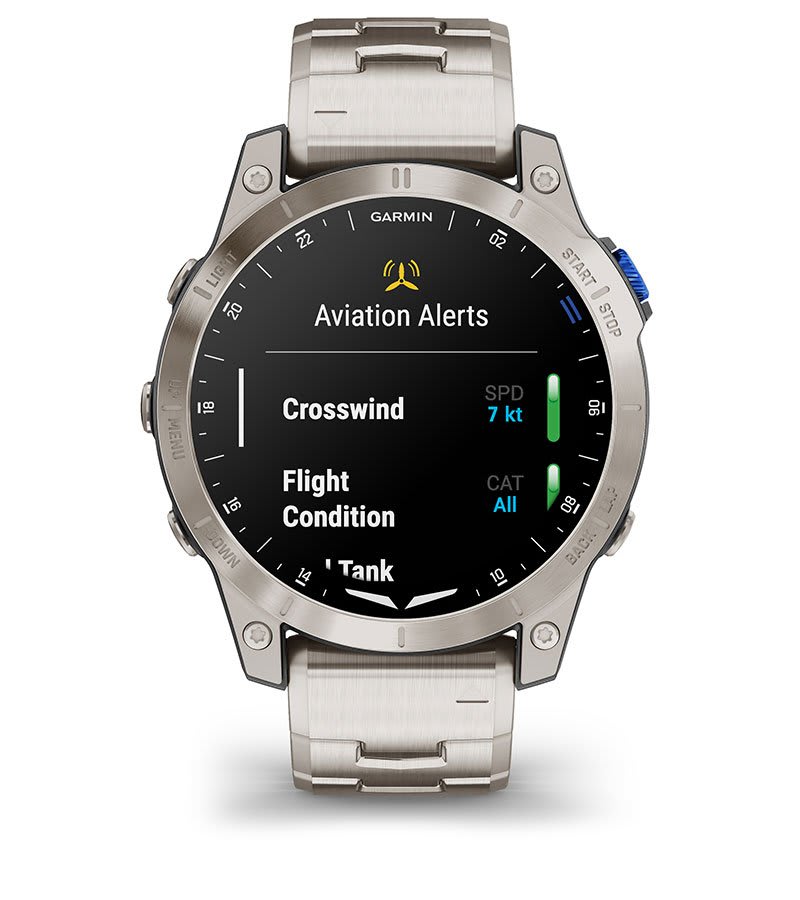 CONFIGURABLE ALERTS
Set customizable notifications for new METAR and TAF reports, when destination airport conditions change, when crosswind components exceed a threshold and more.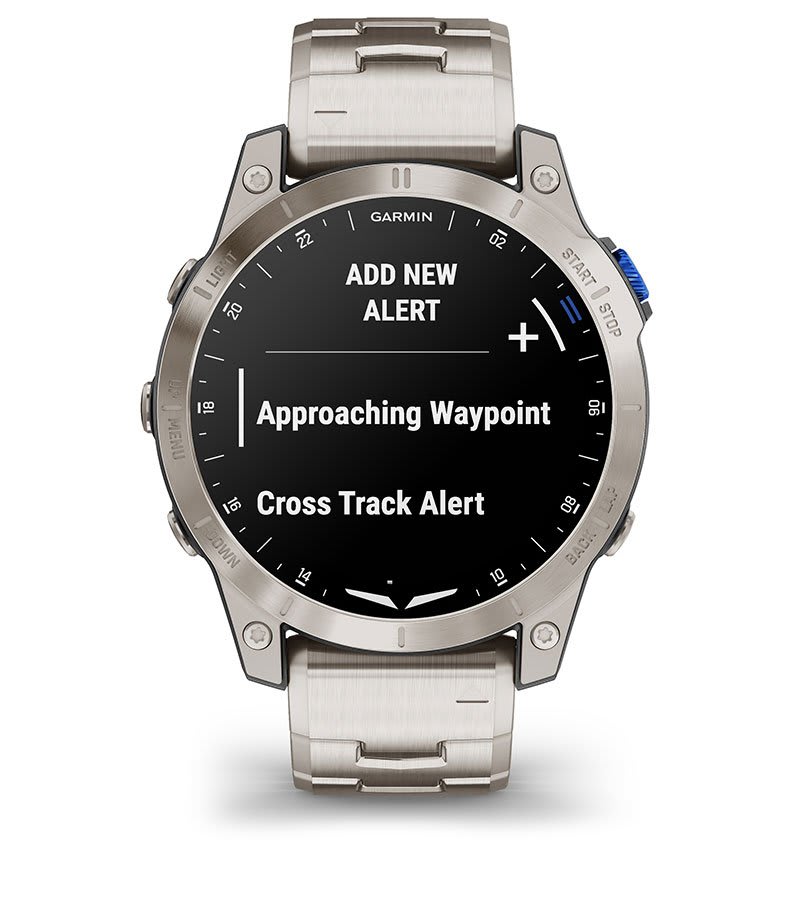 ALERTS AND TIMERS
Manually set vibrating alerts to remind you when it's time to switch fuel tanks or perform other time-critical tasks.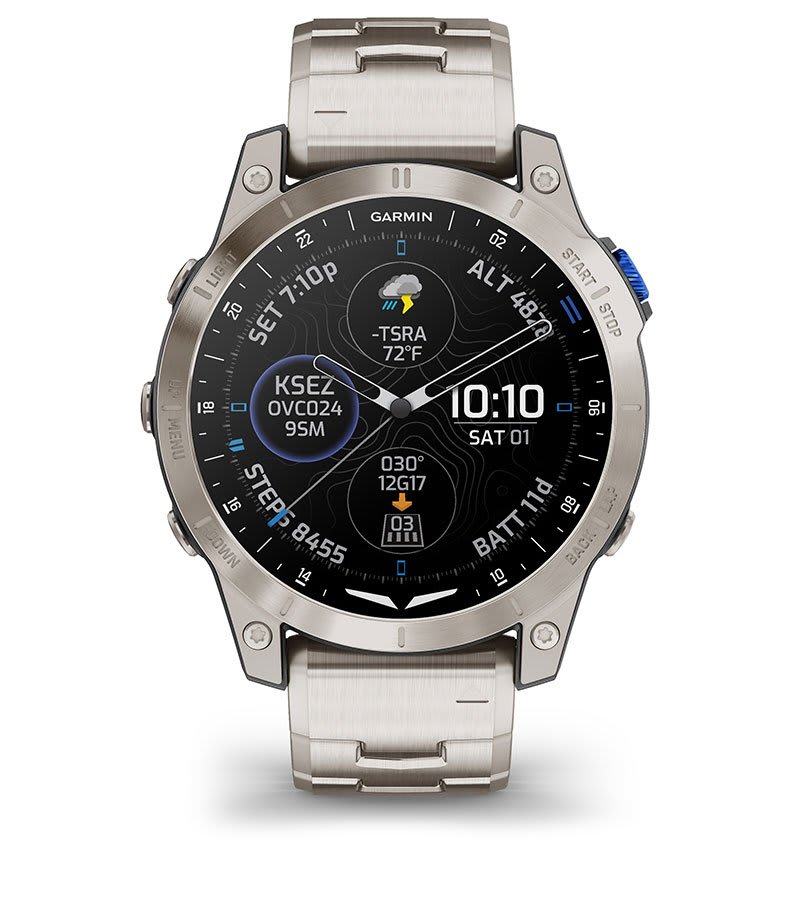 UTC AND TIME ZONES
Stay on schedule when you travel with a UTC pointer on the watch face plus multiple time zone displays.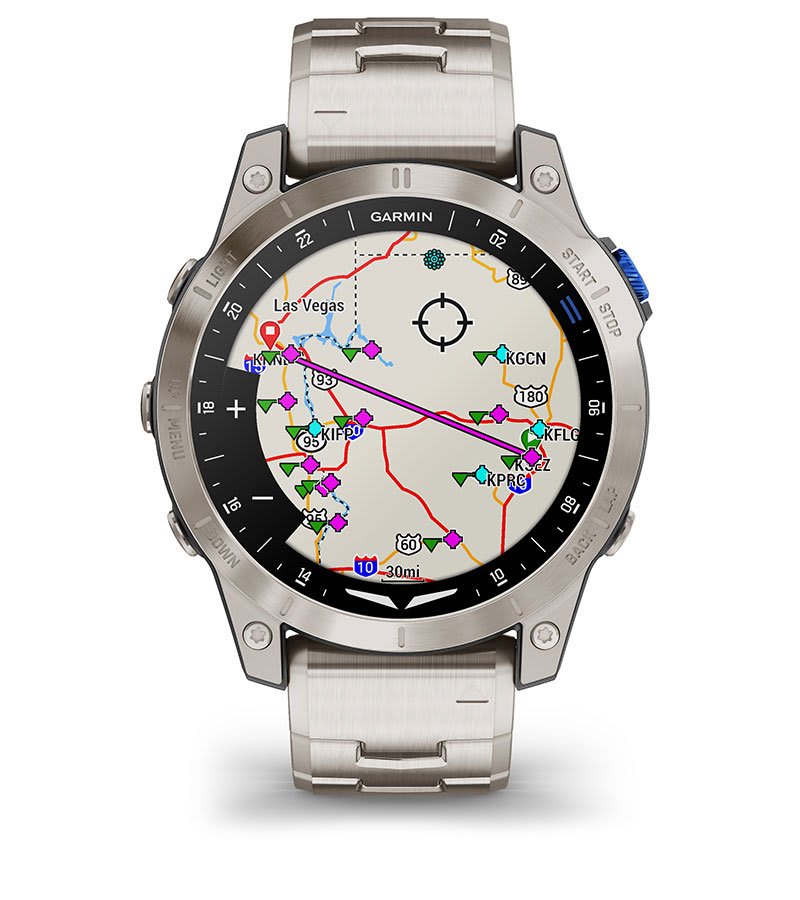 FLIGHT PLAN TRANSFER
Transfer your flight plan from the Garmin Pilot™ app1 to D2 Mach 1, and view the list of waypoints included in your route.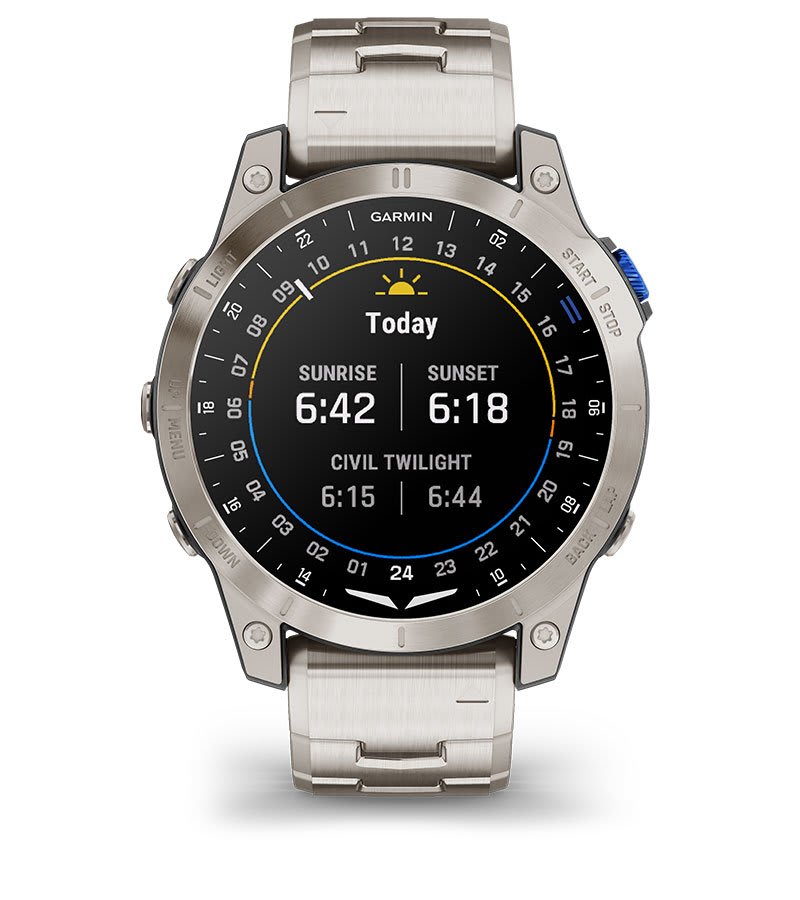 SUNRISE/SUNSET WIDGET
Get daily indications for times of sunrise and sunset — plus hours for civil twilight — by scrolling through available widgets on the touchscreen display.
---