---
FLY THROUGH YOUR DAY
Get aviation tools you'll want preflight, in-flight and postflight — plus health and fitness features and the convenience of making calls from your wrist1 when paired with your compatible smartphone.
Get airport weather for preflight awareness2.
Bright AMOLED display and up to 7 days of battery life? Affirmative.
Navigate Direct-to nearby airports, and see airport and runway information2.
Automatically log flights, and wirelessly sync with your flyGarmin.com® account2.
Make calls from your wrist, and create or respond to text messages hands-free, courtesy of your paired smartphone's voice assistant.
Smartwatch capabilities plus health and wellness features help keep you in tune with your day.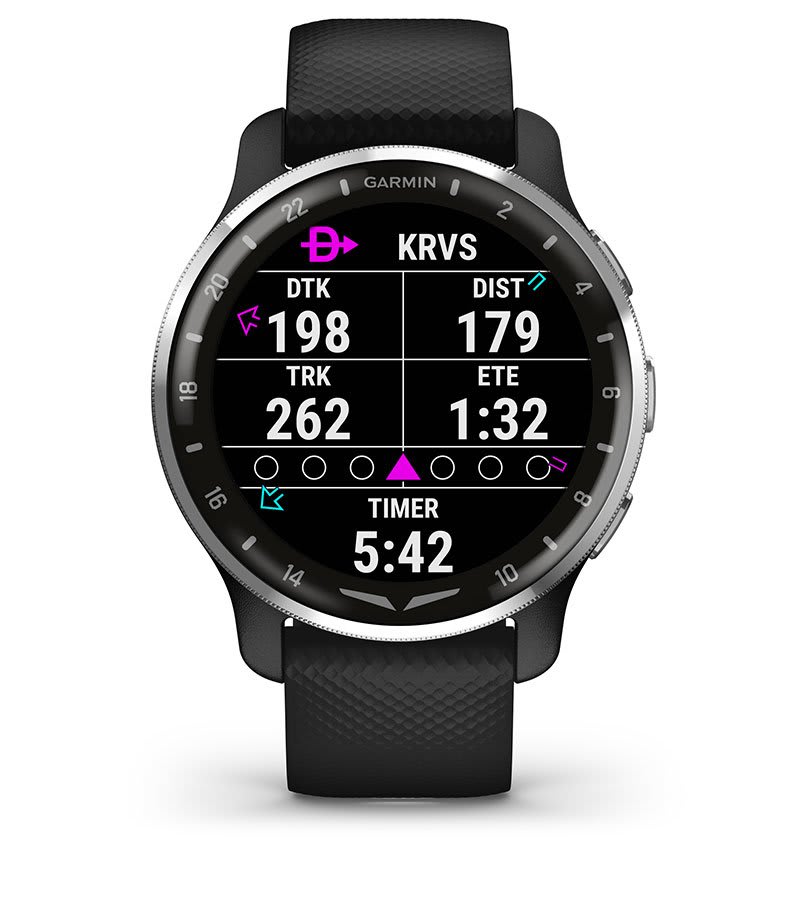 DIRECT-TO NAVIGATION
Navigate straight to a location or waypoint in the worldwide aeronautical database, or choose the Nearest function to activate a path to a nearby airport.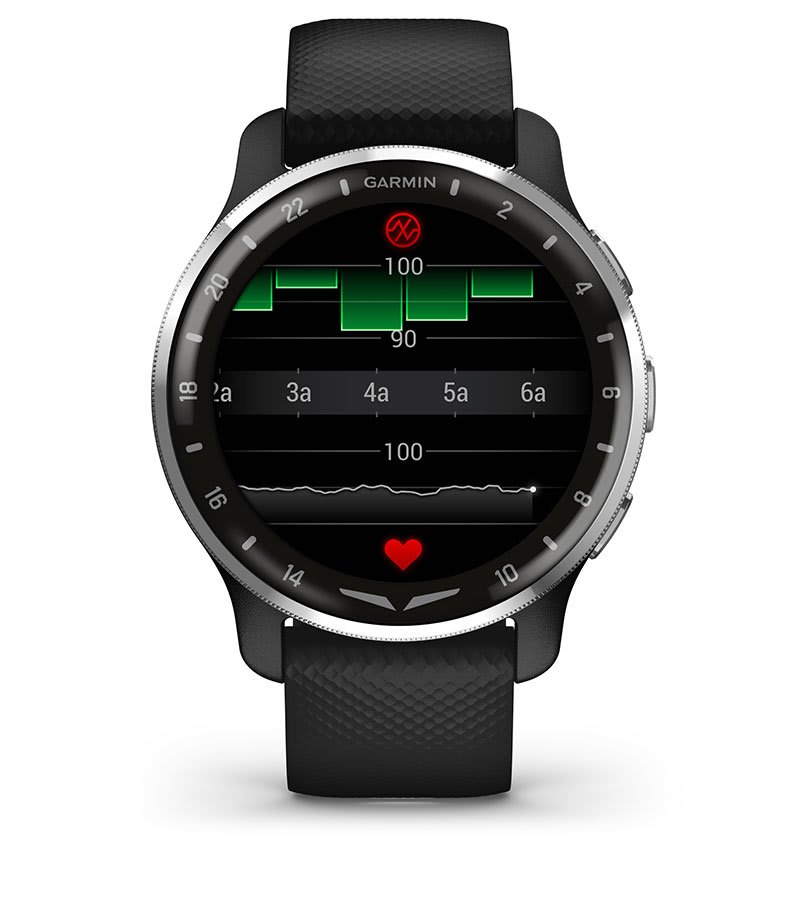 PULSE OX SENSOR
Check Pulse Ox3 to gain awareness of how well your body's oxygen levels are adjusting to the thinner air at higher altitudes.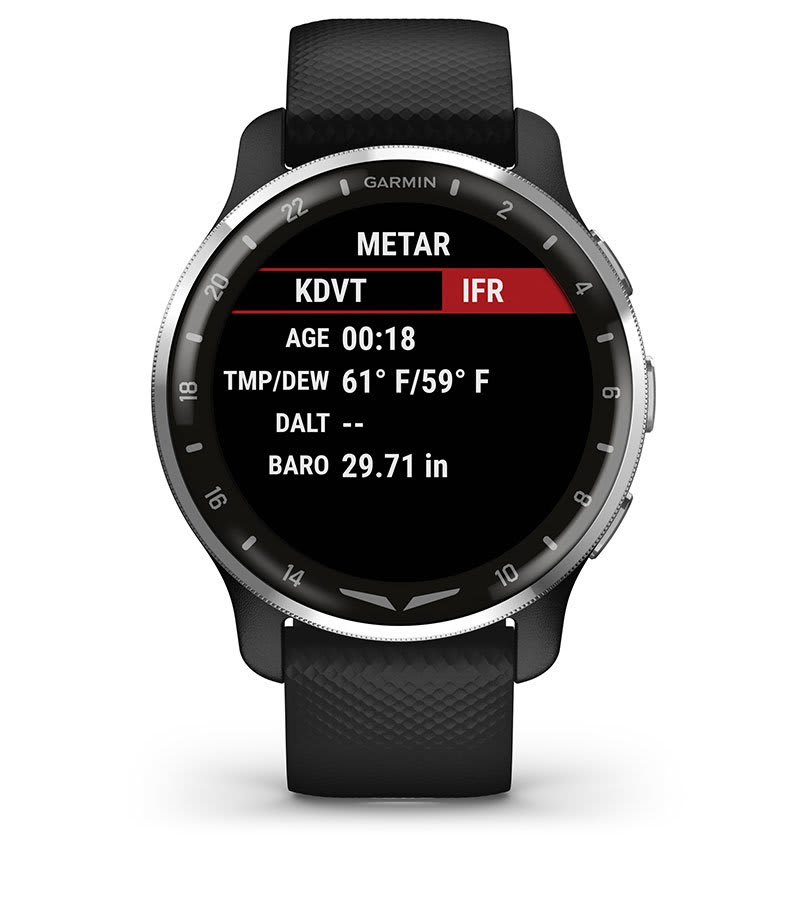 WEATHER REPORTS
Access aviation weather, including METARs and TAFs, to see winds, visibility, barometric pressure and more2.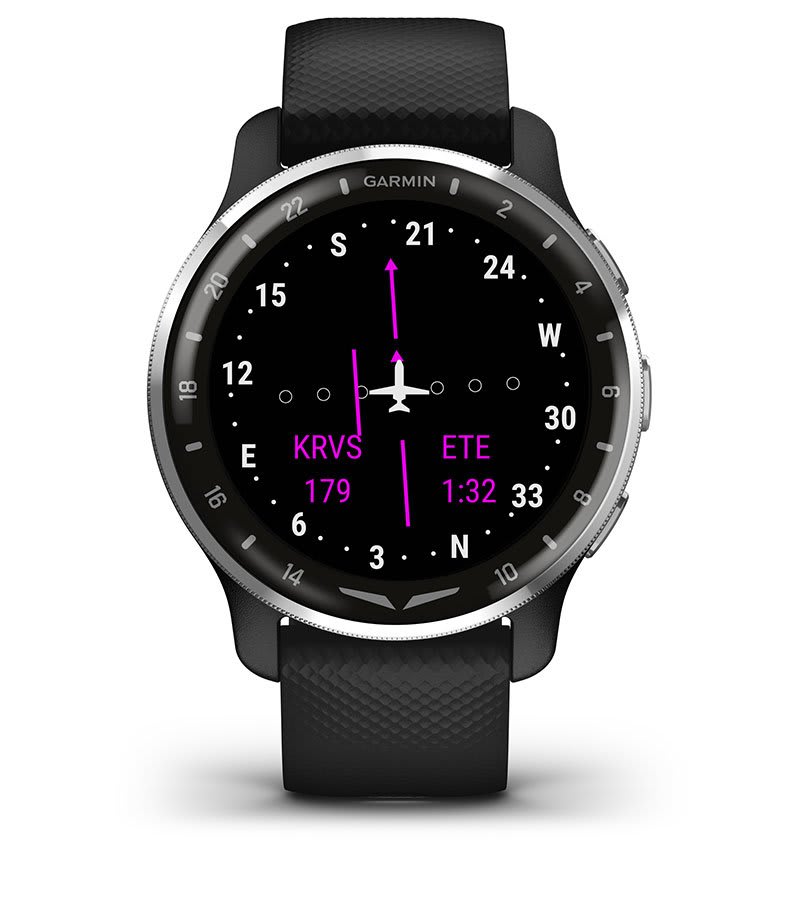 HSI COURSE NEEDLE
Follow the instrument-like HSI course needle to your destination, so you can easily see if you're left or right of your desired flight path.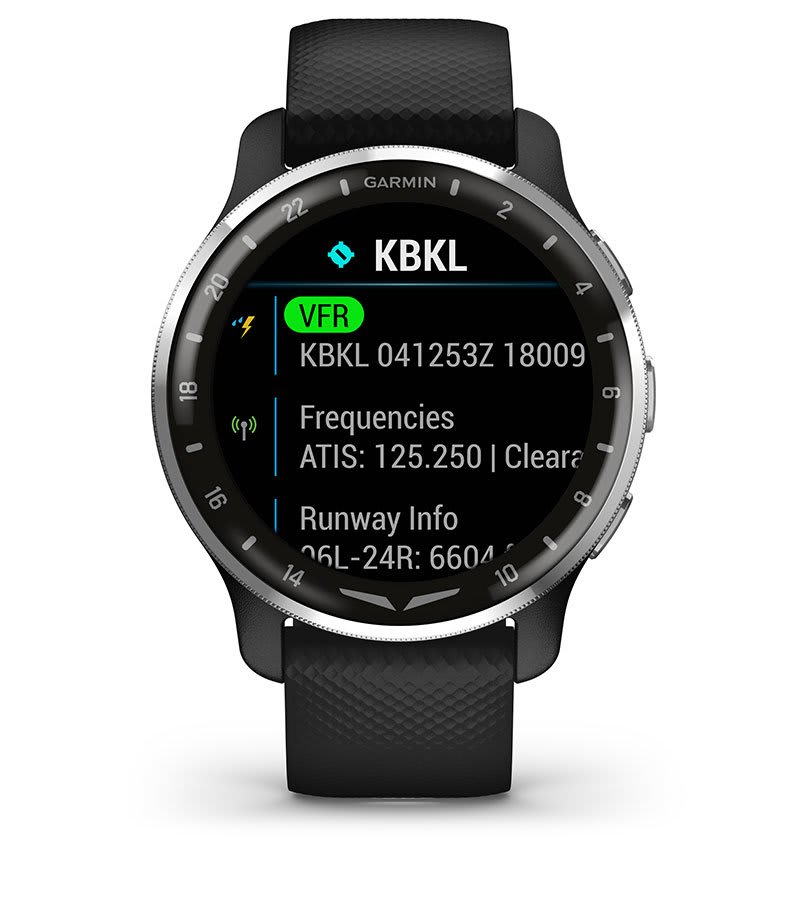 AIRPORT INFORMATION
View runway orientation (including wind components2), lengths and airport frequencies as you approach your destination.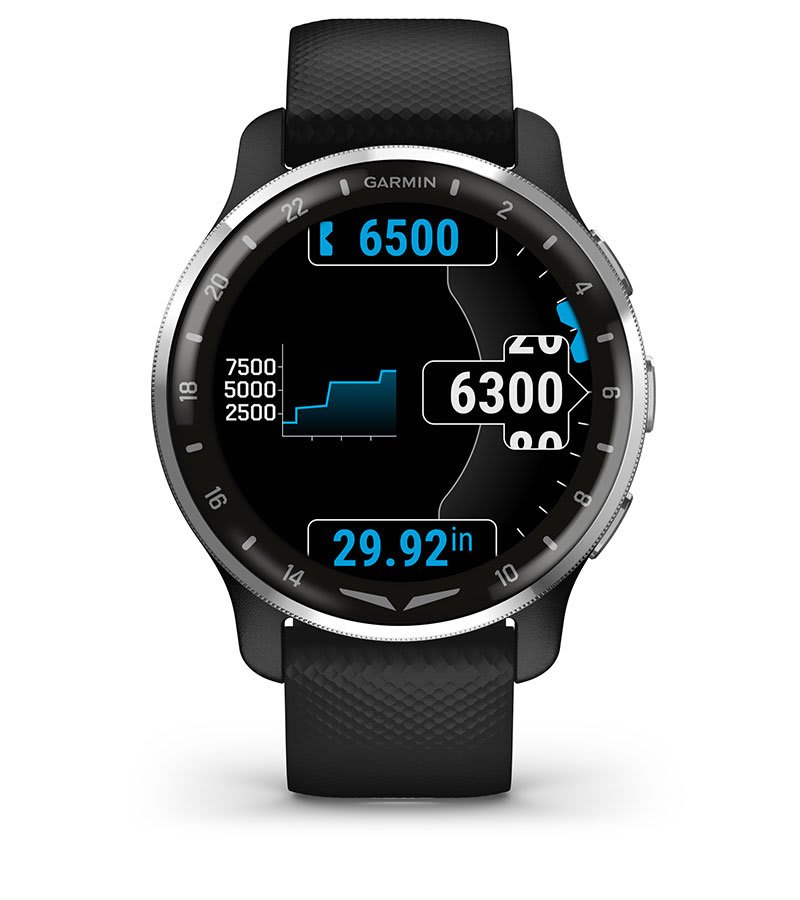 BAROMETRIC ALTIMETER
See when you've reached your desired altitude — or get a vibration alert when you reach an altitude where supplemental oxygen may be required.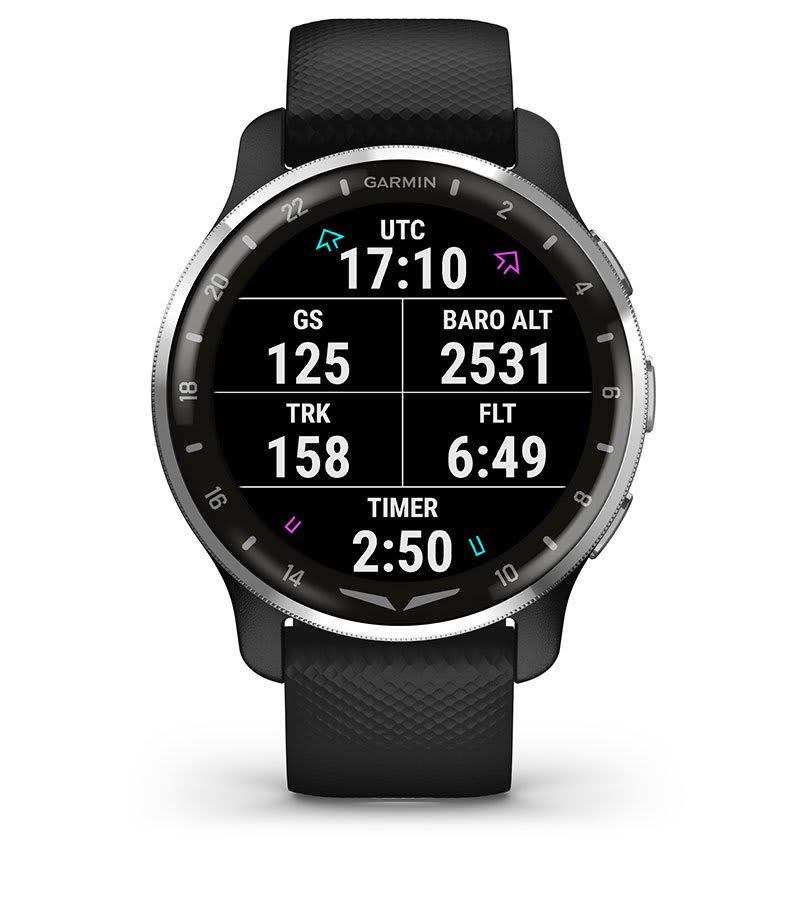 FLIGHT LOGGING
Automatically start tracking flights on takeoff, then automatically transfer date, duration, total flight time and route to your flyGarmin.com account2.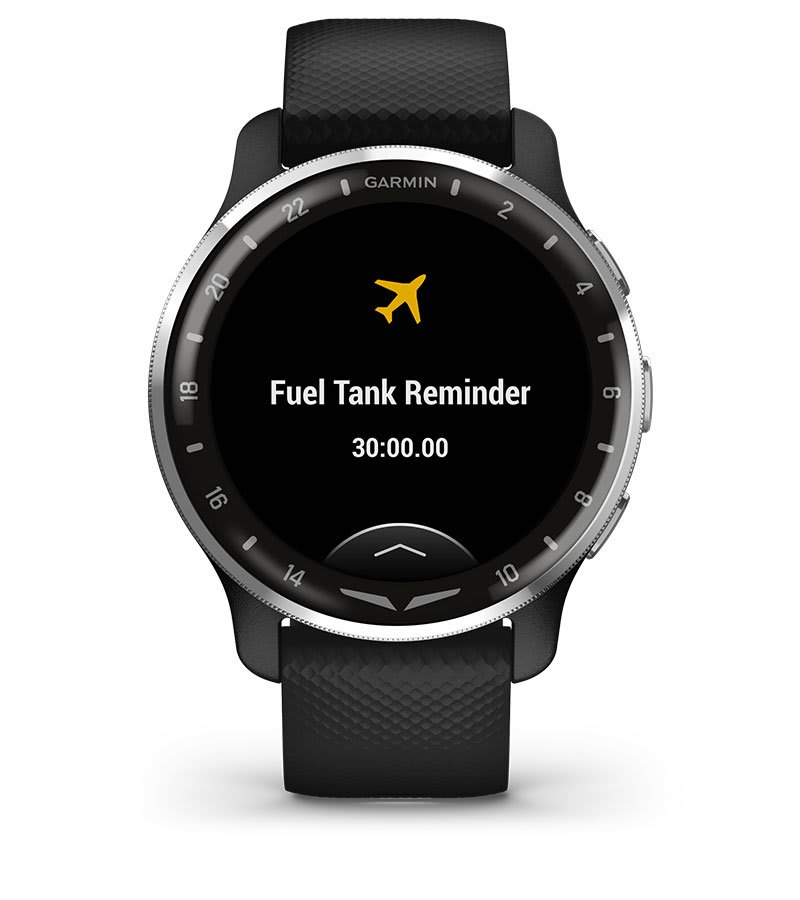 ALERTS AND TIMERS
Manually set vibrating alerts to remind you when it's time to switch fuel tanks or perform other time-critical tasks.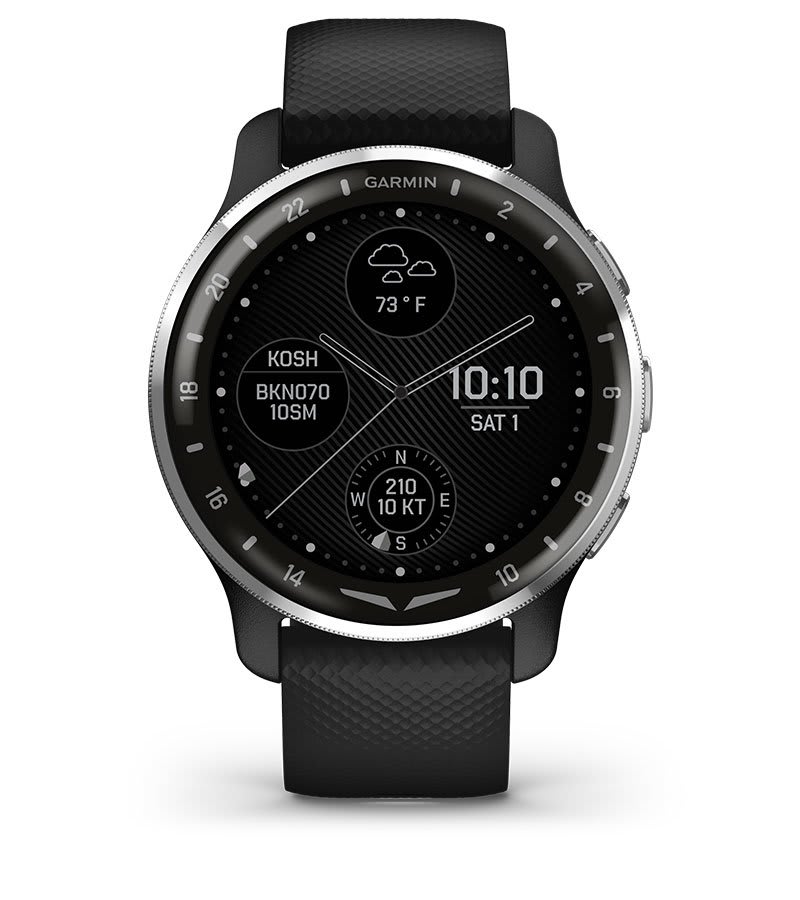 UTC AND TIME ZONES
Stay on schedule when you travel with a UTC hand on the watch face plus multiple time zone displays.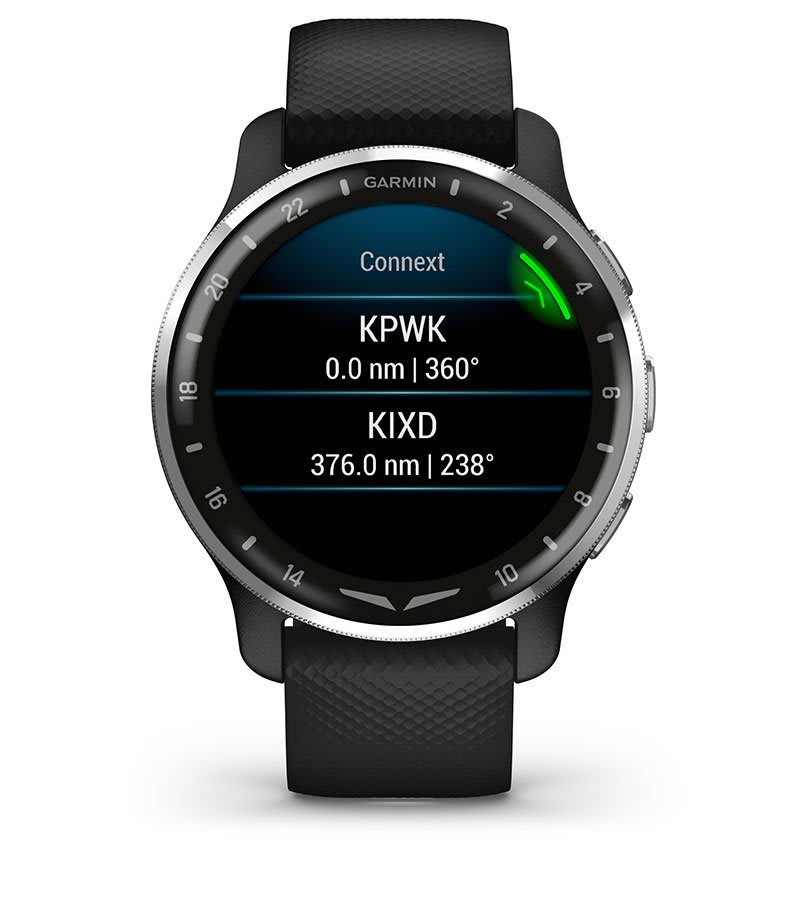 GARMIN PILOT™
 

APP CONNECTIVITY

Transfer your flight plan from the Garmin Pilot app4 to the D2 Air X10 smartwatch, and view the list of waypoints included in your route.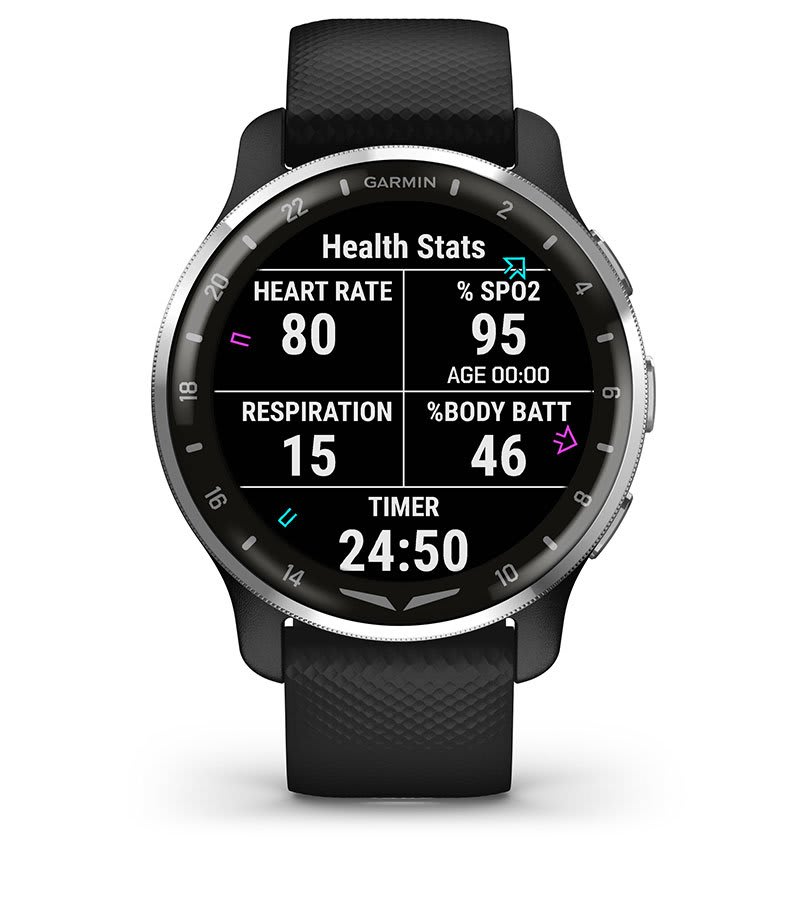 HEALTH STATS
View the health stats page within the fly activity to track your heart rate, Pulse Ox3, respiration, Body Battery™ energy monitoring and more5.
---